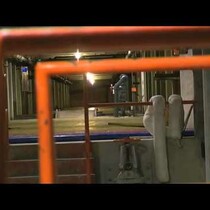 Posted January 2nd, 2014 @ 1:30pm
Some other laws in effect from around the country, according to USA Today:
A new Illinois law bans anyone under age 18 from tanning facilities. They are the sixth state with such a law.
Minnesoata to test aid recipients for drug use.
California to require 3 feet between cars and bikes.
Arkansas voters must show photo ID at the polls.
Virginians may now register to vote online.
Colorado will allow 16-year-olds to pre-register to vote, but they must wait until they turn 18 to actually vote.
California restrooms and sports are now "consistent with gender identity," regardless of their "birth identity."
Oregon mothers may now take placentas home from the hospital.
Oregon drivers may no longer smoke in their vehicle when children are riding.
Minimum-wage increases take effect in four states.